Race Date: Monday 28th March 2016
Ackworth Half Marathon follows an undulating, scenic route around mostly country lanes. The term undulating in this case is subject to opinion! Whereas it certainly can't match the ascents to be found in fell or trail races, Ackworth has some really tough hills in places, and it felt like there was a lot more up than down. The road surfaces are also uneven, with a fair few tight spots and turns. Along with the wet and windy conditions (water on the road in places), all this accounts for the relatively slow times at the front of the field. It really was a tough race, though highly enjoyable for any Strider who is a glutton for punishment – despite lace issues!
The winner was Daniel Kestrel of Blizard Physio/ Barnsley AC in a time of 1:14:18. The winning lady was Jenny Latham of Wakefield Harriers in a time of 1:24:07. As an aside, Ashenafi Erkolo of Sheffield Running Club was 2nd male in a time of 1:15:38. Obviously not a Strider, but a thoroughly nice and very modest guy with a long running history who is based in Sheffield and now frequently wins Graves parkrun.
304 runners finished the race (plus one guide runner), of which 4 were Striders. There were drop outs on the day due to ill health or (dare I say it!) not fancying the weather.
Congratulations are due to new recruit and blind runner Anthony O'Keefe, who was the winning T11 runner – and to Peter Macqueen for guiding him. I've included Pete in our results despite him not being issued his own number and not being in the official results. His run should at least count towards the Long Distance Strider.
Well done to Richard Pegg as well, who finished 6th in his age category.
| | | | |
| --- | --- | --- | --- |
| Pos | Name | Cat | Time |
| 27 | Sam Needham | MSen | 1:25:57 |
| 104 | Richard Pegg | M55 | 1:41:46 |
| 142 | Anthony O'Keefe | MSen (T11) | 1:48:25 |
| =142 | Peter Macqueen | MSen | 1:48:25 |
Full results available at: http://www.whatsmytime.co.uk/index.php/race-results/2015-09-16-20-02-55/2016-01-18-17-59-43/ackworth-half-marathon
My left elbow out again!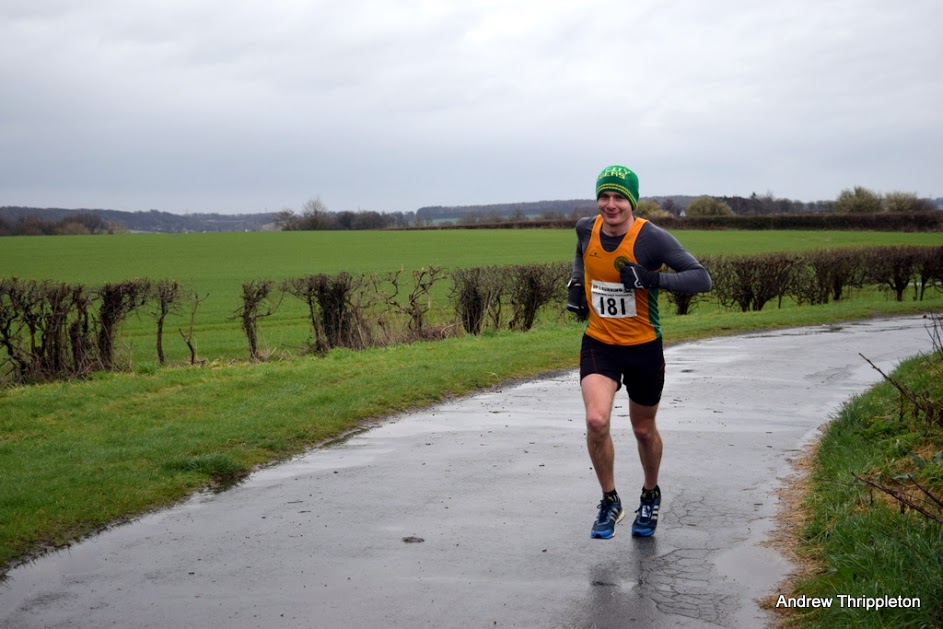 Rich looking good!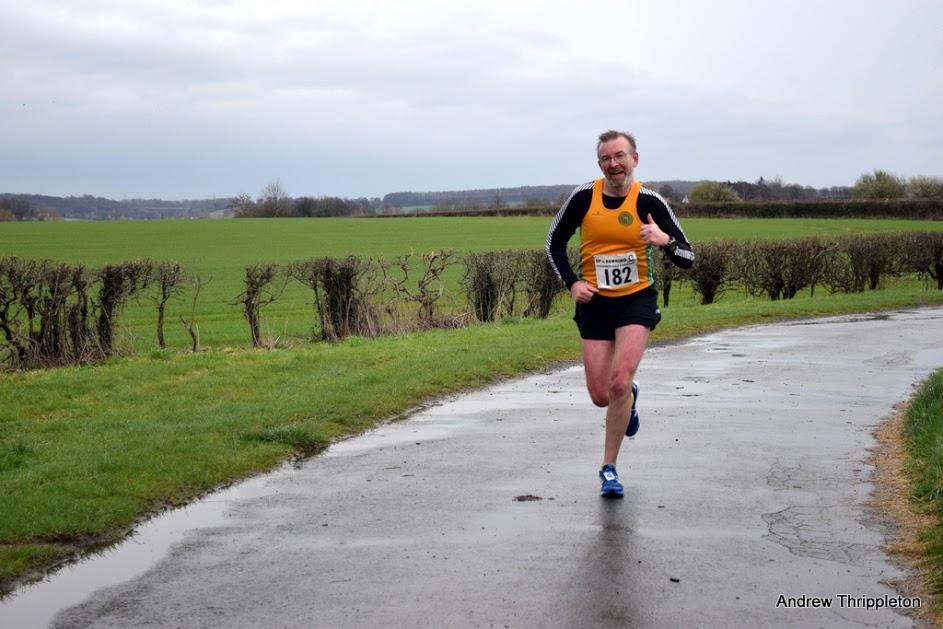 The winning T11 pair…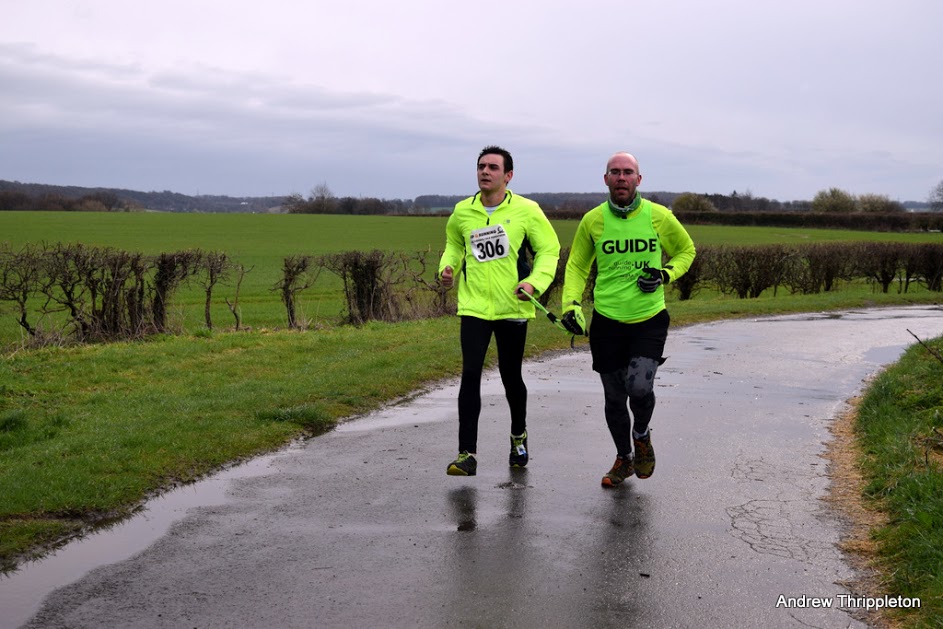 Photos courtesy of Andrew Thrippleton. Full set of photographs available here: https://photos.google.com/share/AF1QipME1H7nRLb11slirCxsh00Id-UFW5hvyDPGG2Ug85V0itTakgIxTrVhgswxqpyM-g?key=V2pJRWJUWW1vUUUwbWF6YUowZkhWYTBkNnkxWV9B