Race Date: Monday 30th May 2016
Not to be confused with the Carnival Fell Race, The Sheepdog Trials Fell Race is held on the Spring Bank Holiday at the end of May.
Like the Carnival race, this one runs from Bamford Recreation Ground to the top of Win Hill and back.  However, it goes by a different route including the steep ascent up Parkin Clough. It is a 4.5 mile race.
A dreary morning gave way to a gloriously sunny afternoon in Hope Valley. This made for a hot climb up Parkin Clough, followed by a cooling breeze at the top of Win Hill with its jaw dropping views, before the descent back towards Bamford and the final sprint back along the flat trail and road. The dry conditions meant the course was unforgivingly rutted, particularly on the way down. You needed to keep your wits about you to maintain speed without going over on your ankle, as a certain young postie Strider discovered.
Please excuse any incorrect spellings of the winners and any incompleteness in the results. They are taken from the hand written results boards put up at the end of the race, which are a little hard to decipher in places, and only go up to 90th place!
The race winner was Neil Northup of Dark Peak, in a time of 32:07. The winning lady was Zoe Procter of Pennine FR, in a time of 38:36. If previous years are anything to go by, a couple of hundred runners took part in the race, of which 11 were Striders.
Well done everyone. Special mention to Dave Parry, racing again after his op.
All but the first Strider: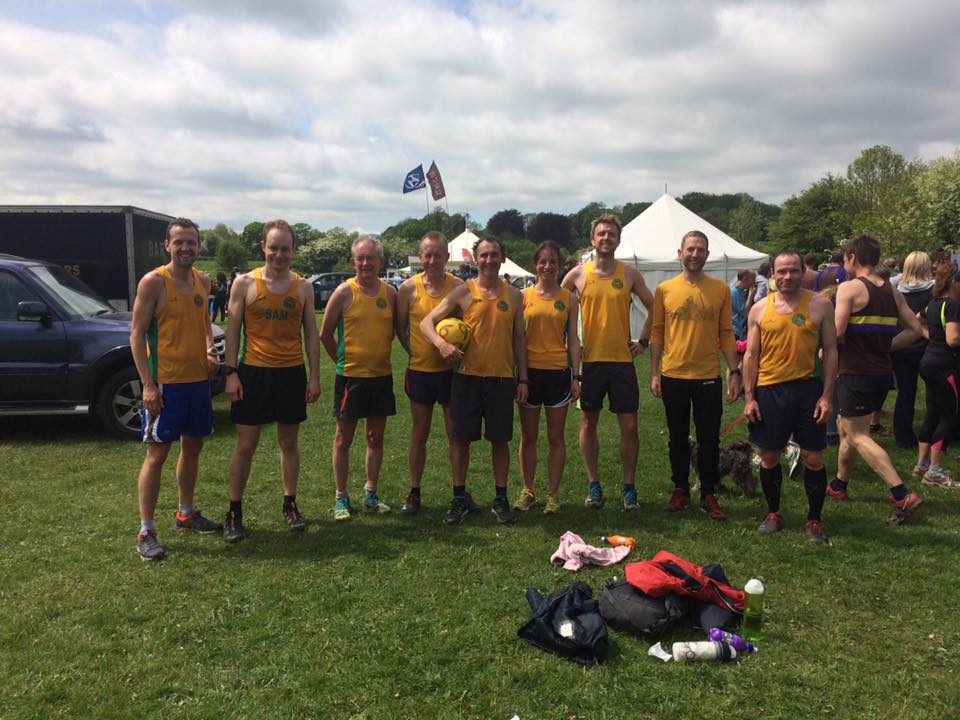 | | | | |
| --- | --- | --- | --- |
| Pos | Name | Cat | Time |
| 10 | James Rose | M | 34:34 |
| 18 | Sam Needham | M | 36:12 |
| 21 | Alasdair Menmuir | M | 36:34 |
| 33 | Andy Davies | V40 | 38:17 |
| 41 | Paul Stuart | V40 | 39:07 |
| 59 | Steve Clarke | M | 40:37 |
| 60 | Jen Rich | F | 40:40ish |
| 71 | Andy Buck | V50 | 41:43 |
| 77 | Jimmy Sharman | M | 42:12 |
| ? | Dave Parry | V50 | ? |
| ? | Thomas McCart | M | ? |
Full results not available yet, but will be available here: http://www.bamfordvillage.co.uk/sheepdog-trials/bsdt-fell-race
Nearing the top of Win Hill: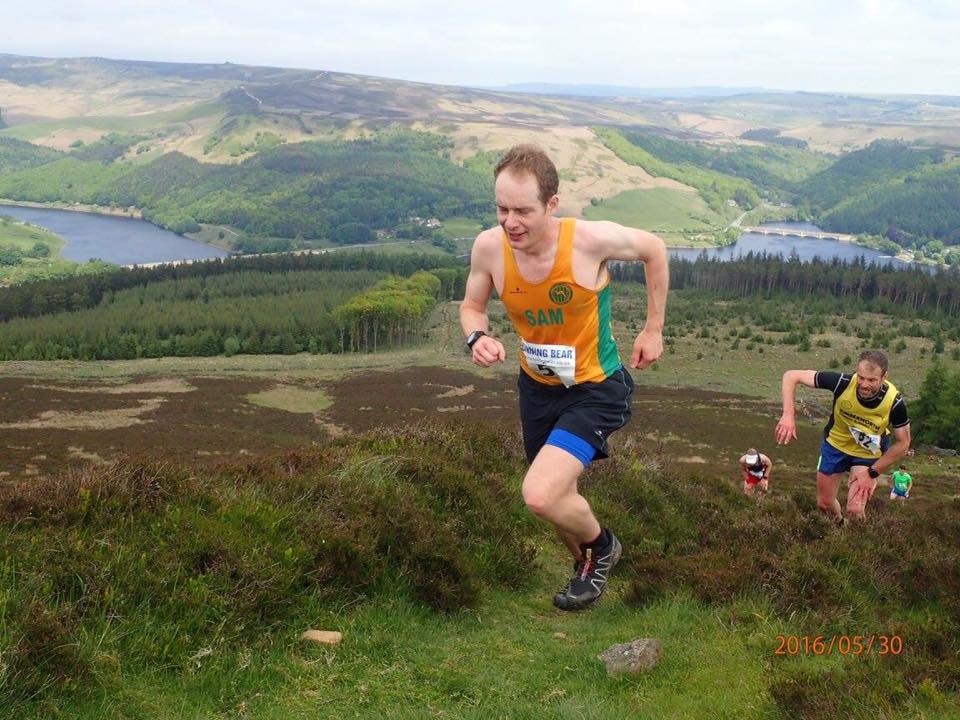 The trail sprint at the end: