When Percy Pud 10k race director Richard Dunk wanted a colourful personality to start this year's race on December 4th he knew there was only one Sheffield man for the job.  He called John Burkhill B.E.M better known as the Green Wig Man with a Pram who has raised over £350,000 for Macmillan Cancer Support.
John will be selling his book "Distance No Object" at the race, a perfect stocking filler for £9.99, with all proceeds going to Macmillan Cancer Support.  You can also donate to John at his Just Giving page.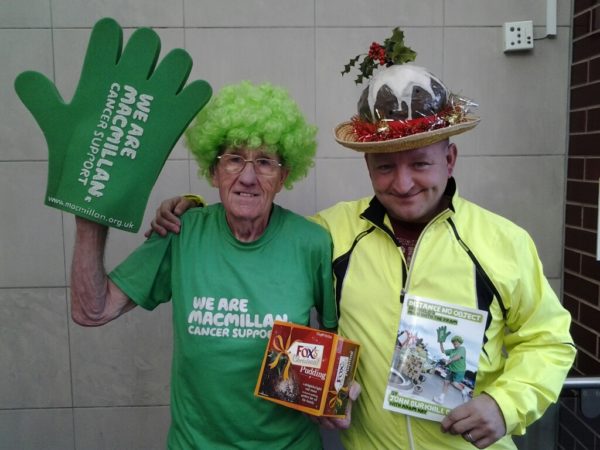 Harry Gration BBC "Look North" presenter will also be returning for his third helping of Pud.
Ex Sports Minister Richard Caborn really has the taste for xmas pud, he is running what is his favourite race for the fifteenth time.