Race Date: Monday 1st May 2017
The Dronfield Town FC 10k is part road and part trail, with some challenging ascents in places. It's very scenic, and really shows off the surrounding area of Dronfield really well.
The race winner was our very own Phil Skelton in a time of 36:30. The winning lady was… also our very own Jennifer Rich, in a time of 42:02.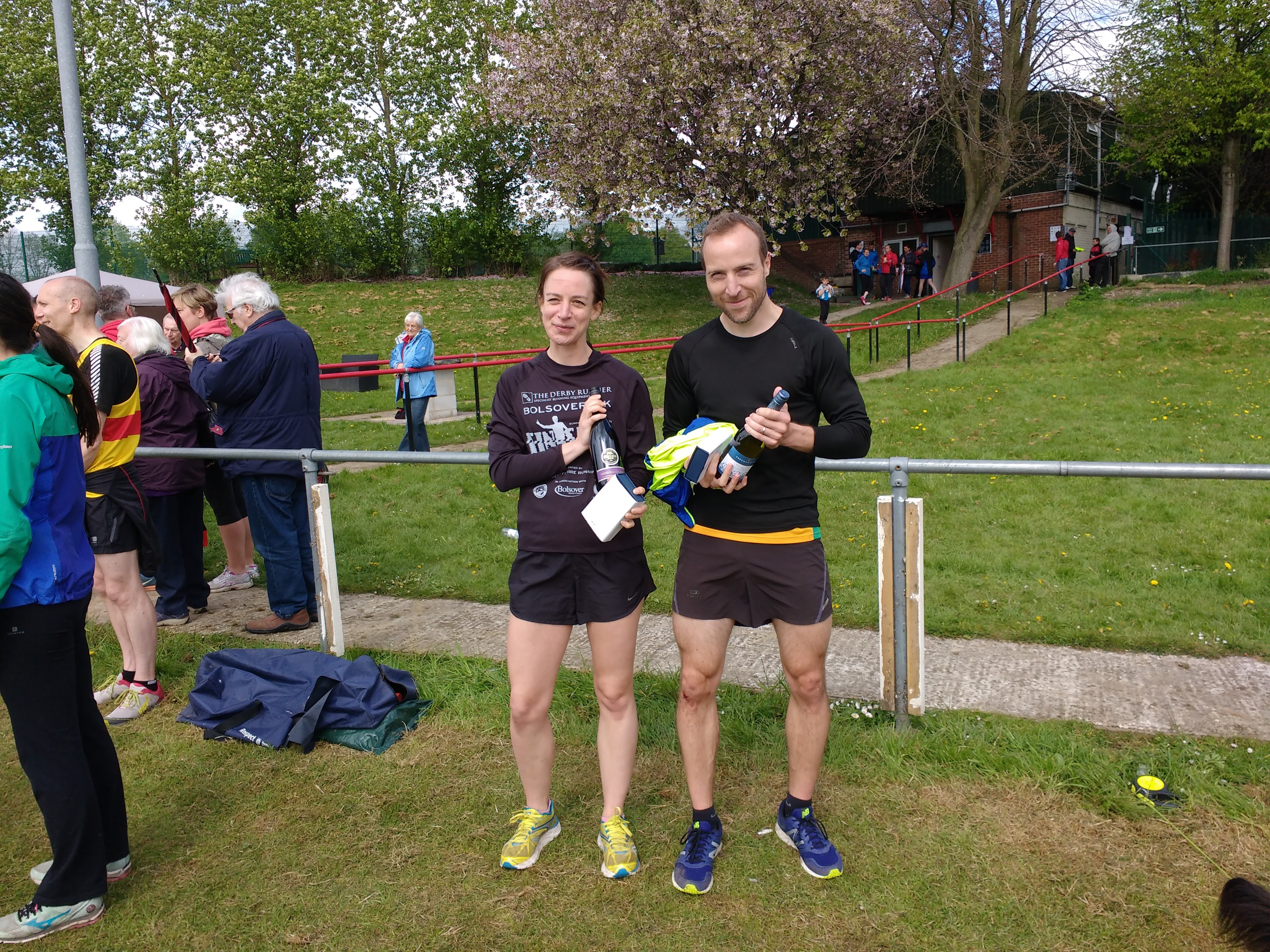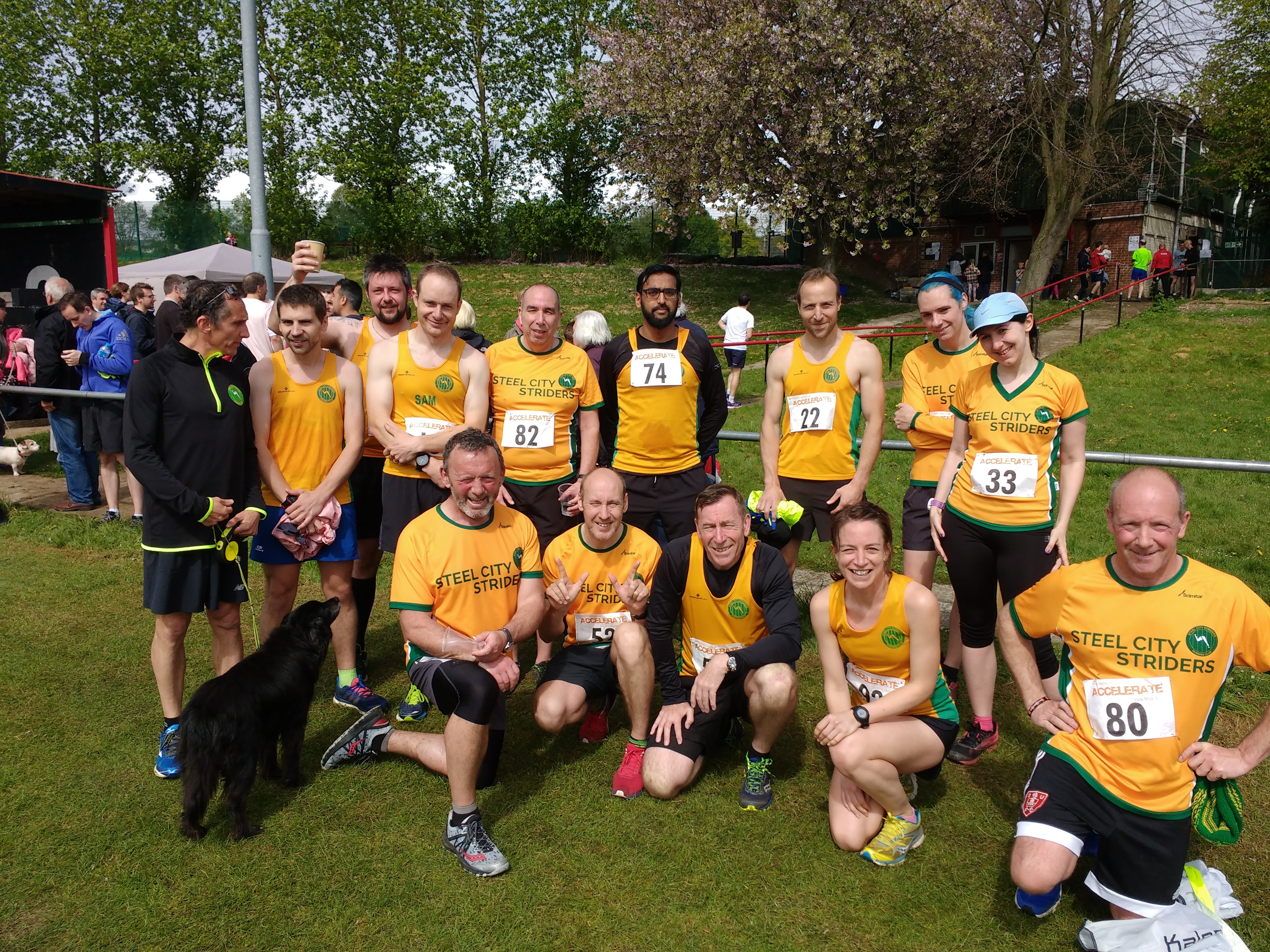 100 runners took part in the race, of which at least 13 were Striders. Well done to all.
Here are the Striders results. Apologies if you're not included. The official results don't include club details, so I've had to manually sift through them. It's easy to miss people that way.
| | | |
| --- | --- | --- |
| Pos | Name | Time |
| 1 | Phil Skelton | 36:30 |
| 3 | Stuart Carrack | 38:08 |
| 9 | Sam Needham | 39:39 |
| 12 | Colin Hardy | 41:33 |
| 15 | Jennifer Rich | 42:02 |
| 16 | Paul Stuart | 42:43 |
| 25 | Anya Portus | 47:01 |
| 30 | Mark Platton | 47:48 |
| 32 | Darren Maher | 48:08 |
| 60 | Luke Prest | 55:38 |
| 79 | Mohammed Armed | 60:00 |
| 80 | Emma Portus | 60:05 |
| 89 | Richard Garton | 64:39 |
| | | |
Full results available here: https://media.wix.com/ugd/ce613e_98b52b007a914a73af2c7a62470e3d05.pdf