Race Date: Monday 1st May 2017
The 2017 Belfast City Marathon was won by Bernard Riotich of Kenya in 2:16:02.
Far more impressively, Ireland's Laura Graham (& mother of 4!) was the first lady (& 9th overall!) in a time of 2:41:46. She was the first Irish winner in 18 years. There's an archive interview with her on Marathon Talk which is well worth a listen.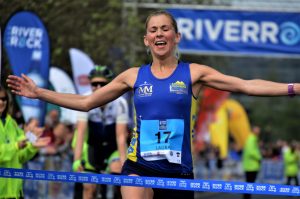 The marathon route goes through the peace line, which I hadn't realised is still shut every night and usually every weekend due to the troubles still rumbling on. It's a wonderful thing that even before the cease fire came in, the marathon still went on – and brought everyone together, if only on the day it was staged. The power of athletics and running!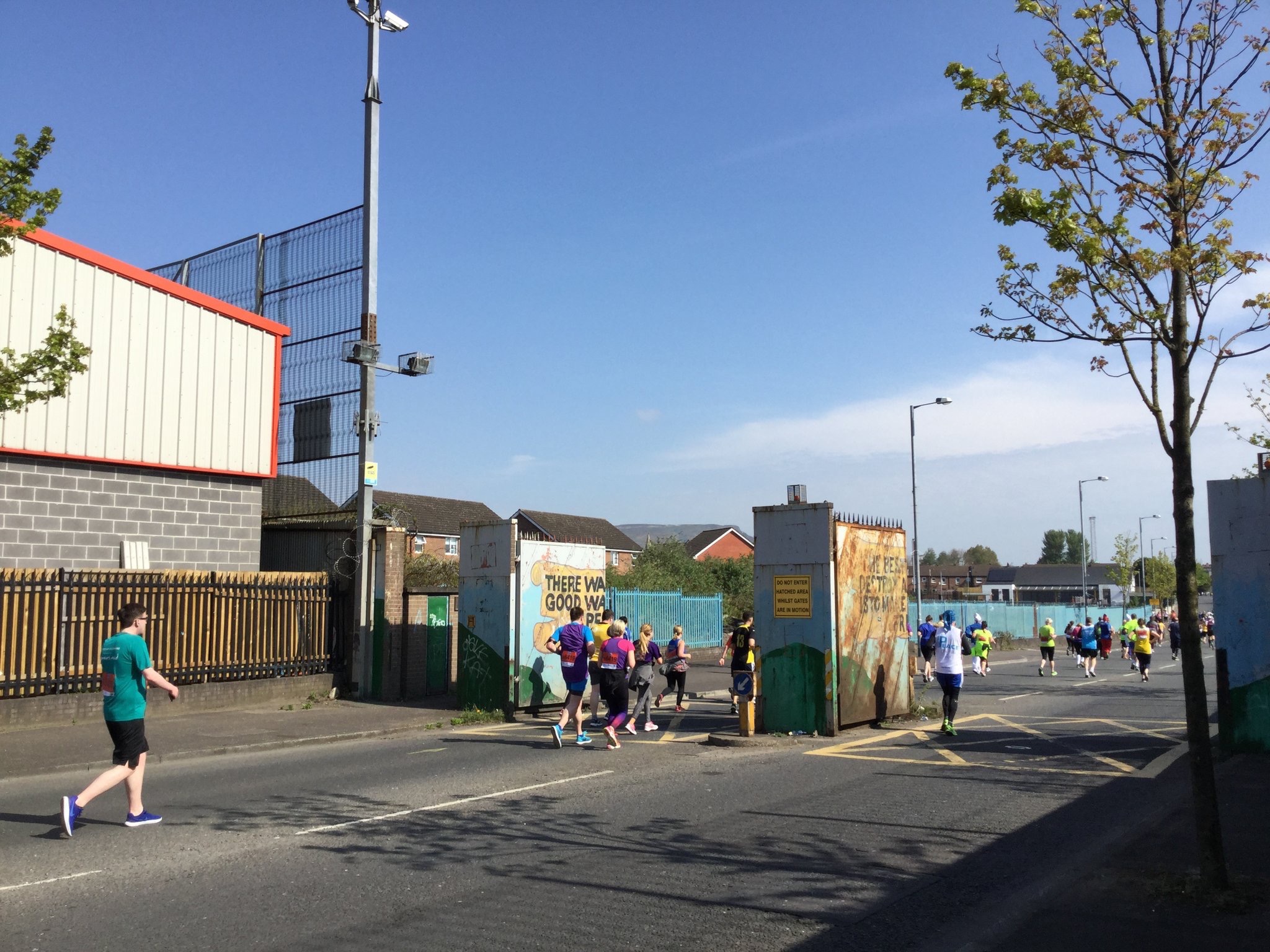 2148 runners took part, of which 2 (That I'm aware of) were Striders. I can't speak for our veteran club member and Thursday track aficionado Pete, but relatively new Strider Stephen Gilmer was a real dark horse.
In a feat of frankly aspirational modesty, Stephen managed not to say a word about his incoming feat (at least to the likes of me, and we're both core members of the Graves parkrun volunteer team – so we would have expected him to share something this big!) throughout his training and even while volunteering at Graves parkrun the morning before. It wasn't until his sister-in-law posted a good luck message on Facebook that anyone had a clue he was doing what was his second marathon after a lengthy hiatus.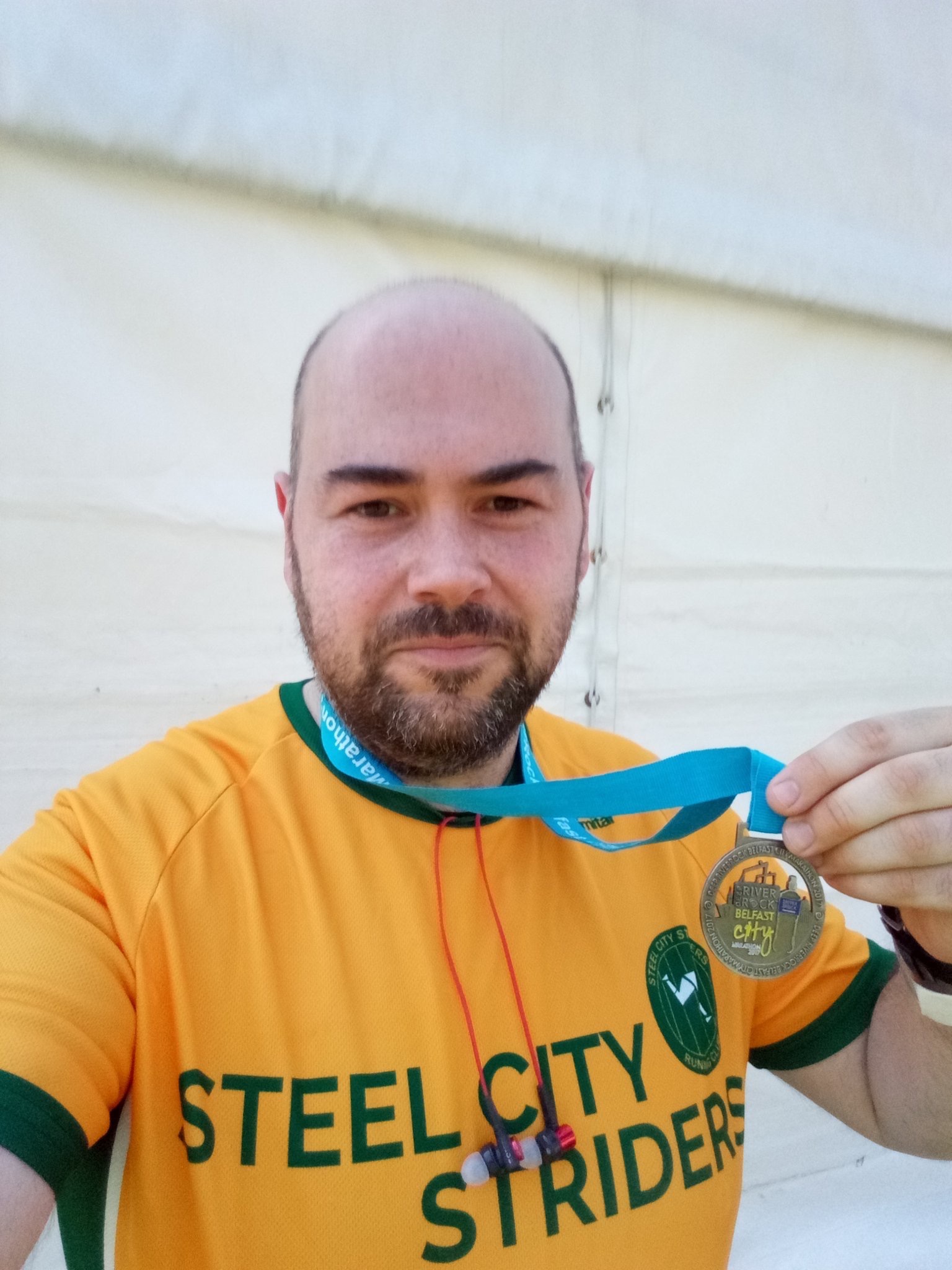 Well done to both Striders, anyway. Mr Pete Brown on his 7th place age category & Mr Stephen "Dark Horse" Gilmer in his comeback marathon. His aim was simply to finish.
The finish is rather cruel apparently, because you are within sight of it by the river approximately 23 miles in. There's also some elevation involved. Support is stellar. Or should that be Guinness!? 😉
| | | | |
| --- | --- | --- | --- |
| Pos | Name | Cat | Time |
| 153 | Peter Brown | M55 | 3:19:39 |
| 1923 | Stephen Gilmer | M35 | 5:27:45 |
You'll find the full results here: http://www.belfastcitymarathon.com/results/2017
Photos race inside information courtesy of Stephen Gilmer, other than the photograph of Laura Graham, sourced from nirunning.co.uk