Race Date: Thursday 15th June 2017
Grindleford Fell Race is a great introduction to fell racing, with a mixture of terrains to enjoy/ endure. A lap of the field to separate the field a bit, then a climb up to Longshaw, across a boggy area, along paths in the Estate, across the Padley Gorge stream, the descent and more path, then fields and almost at the end – a river crossing. Just under 5 miles of racing, with 650 feet of ascent.
Jake Lane of Totley AC won the race in 31:49. First lady was Sally Fawcett of Dark Peak Fell Runners in a time of 37:38, narrowly beating our very own Caroline Brock, who crossed the line 5 seconds after Sally for 2nd lady. Well done indeed!
277 runners took part in the race, of which 40 were Striders.
| | | | | |
| --- | --- | --- | --- | --- |
| Pos | Name | | Cat | Time |
| 14 | Sam | Needham | Open | 0:36:39 |
| 19 | Caroline | Brock | FOpen | 0:37:43 |
| 21 | Kevin | Sibley | V40 | 0:37:54 |
| 24 | Matt | Rimmer | V40 | 0:38:23 |
| 27 | John | Kilcoyne | Open | 0:38:47 |
| 29 | Joseph | Buckman | Open | 0:39:18 |
| 34 | Rob | Davies | V50 | 0:40:38 |
| 48 | Rob | Betts | V40 | 0:41:28 |
| =51 | James | Fletcher | Open | 0:41:45 |
| 55 | David | Beel | Open | 0:41:53 |
| 60 | Rebecca | Shutt | FOpen | 0:42:14 |
| 70 | Neal | Pates | V50 | 0:42:45 |
| 76 | Simon | Ellis | V40 | 0:43:09 |
| 77 | Mark | Platton | V50 | 0:43:11 |
| 88 | Nicola | Rafferty | FV50 | 0:44:15 |
| 96 | Andrew | Woffindin | V40 | 0:44:37 |
| 98 | Tom | Nuttgens | V50 | 0:44:44 |
| 100 | Richard | Smith | Open | 0:44:58 |
| 105 | Nick | Burns | V40 | 0:45:16 |
| 107 | Claire | Grisdale | FOpen | 0:45:26 |
| 118 | Keith | Bell | V40 | 0:46:33 |
| =120 | Phil | Howson | V50 | 0:46:48 |
| =120 | Andy | Green | V50 | 0:46:48 |
| =123 | Heather | Wallis | FOpen | 0:46:53 |
| 128 | Adrian | Moss | V50 | 0:47:08 |
| 130 | Clare | Trevitt | FV40 | 0:47:17 |
| 131 | Douglas | Armstrong | V40 | 0:47:24 |
| 142 | Thomas | McCart | Open | 0:48:21 |
| 148 | Victoria | Hawkins | FV40 | 0:49:05 |
| 155 | Kate | Scott | FV50 | 0:49:29 |
| 157 | Hannah | Milton | FOpen | 0:49:37 |
| 158 | Helen | Cain | FOpen | 0:49:45 |
| 171 | Rachael | May | FOpen | 0:50:59 |
| 181 | Laura | Hogg | FOpen | 0:51:45 |
| 186 | Jill | Davies | V50 | 0:52:08 |
| 199 | Blaine | Quigley | V40 | 0:53:49 |
| =201 | Naomi | Rabin | FOpen | 0:54:01 |
| 222 | Cara | Morris | FOpen | 0:55:52 |
| 245 | Philippa | Moorhead | FV50 | 1:01:03 |
| 269 | Richard | Garton | V50 | 1:07:07 |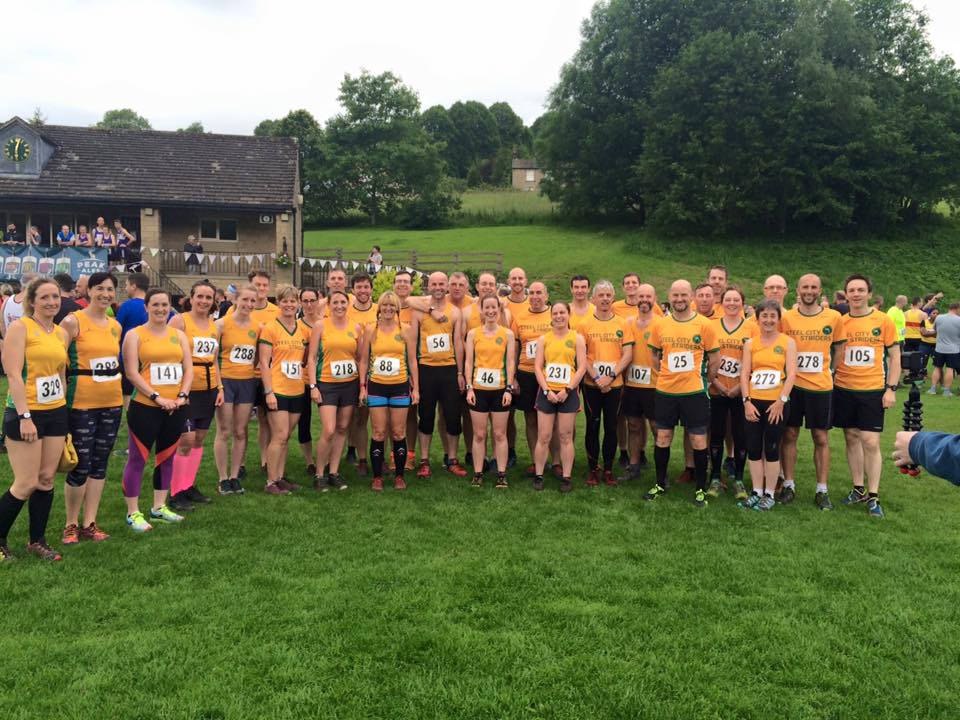 Full results available here: https://www.racetek-live.co.uk/website/public_results/410/results/