After the success of last year, we are delighted to announce that we will again be running a competition where we are looking for the best photo taken at this years Percy Pud 10k.
We don't mind whether you use a smartphone or a decent camera.  What we are after is a photo that captures the essence and tradition of the Percy Pud.  So we'd love people to take as many pictures as possible on the day.
Maybe you could create a Flickr album or post them on Facebook?  Runners love to see themselves in action, so if you have a camera please bring it along and join in.
Full details for the race which starts at 9:30am, Sunday 3rd December on Loxley Road can be found on the dedicated Percy Pud 10k page.
The rules for the photo competition are quite simple
Free to enter
Only one photo can be submitted per person
Percy Pud organising committee will select the winner
The winner will receive a bottle of champagne
Please send entries to webmaster@steelcitystriders.co.uk entitled Percy Pud Photo Competition by close of play Friday 8th December.  The winner will be announced shortly after.
Here's a reminder of last years top three photos.
Overall Winner – Steve Frith (Penistone FR & AC)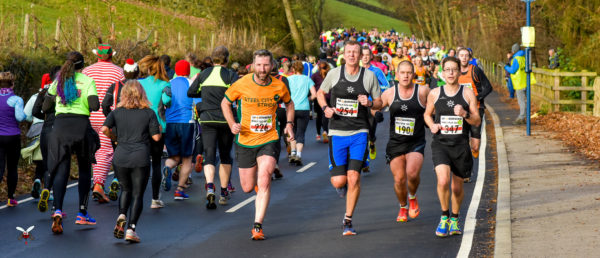 Club runners, non club runners, fancy dress, marshals, faces of determination, race absolutely packed….. we just loved this one and a worthy winner.
Runner Up – Monica King (aged 13, Hallamshire Harriers)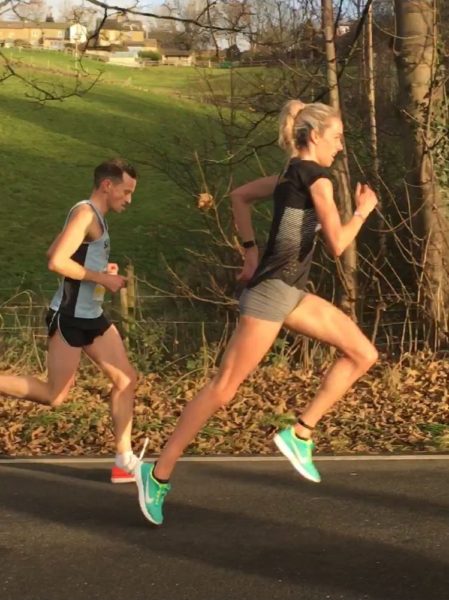 Our female race winner Eilish McColgan showing tremendous running form.  Eilish loved this picture too as she posted it on her own Twitter and Facebook feeds.
Runner Up – David Keyworth (Totley AC)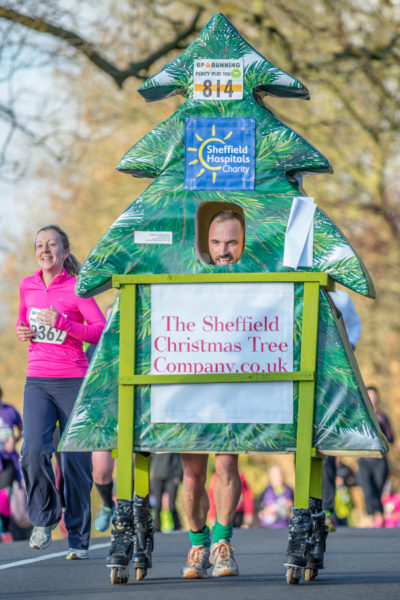 A fabulous photo of local lad Travis Hallam carting a Christmas Tree around for the whole 10k raising money for the Sheffield Children's Hospital.