Race Date: Monday 10th April 2017
392 runners for the second edition of this year's Trunce series. The race was won by Jack Crownshaw of DPFR in 23.37. The first woman home was Anna Hoogkamer of UoS in 26.32.
Another good Striders turnout with PBs galore so big well done, especially to those running on the back of the Sheffield half the day before.
Striders Results:
| | | | |
| --- | --- | --- | --- |
| Pos | Name | Cat | Time |
| 8 | Ben Jones | M Sen | 25.17 (PB) |
| 42 | Neil Booth | Vet Male | 28.52 (PB) |
| 64 | Al Cook | Vet Male | 30.20 (PB) |
| 65 | Rob Davies | Vet Male 50 | 30.22 (PB) |
| 80 | Richard Sands | Vet Male | 31.32 (PB) |
| 85 | Keith Bell | Vet Male | 31.52 (PB) |
| 92 | Simon Ellis | Vet Male | 32.14 (PB) |
| 118 | Chris Willis | M Sen | 33.50 (PB) |
| 144 | Stuart Jones | Vet Male 50 | 35.13 (PB) |
| 168 | Tom McCart | M Sen | 36.46 |
| 188 | Dan Courtnay | Vet Male | 38.08 |
| 258 | Vicky Hawkins | Vet Female | 42.40 |
| 285 | Rachel Smith | Vet Female | 44.56 (PB) |
| 296 | Caroline Greenough | Vet Female | 46.11 |
| 297 | Martin Greenough | Vet Male | 46.21 |
| 305 | Tom Nuttgens | Vet Male 50 | 46.44 |
| 339 | Philippa Moorhead | Vet Female 50 | 49.46 |
| 392 | James Norton | M Sen | 1.06.34 |
Full results: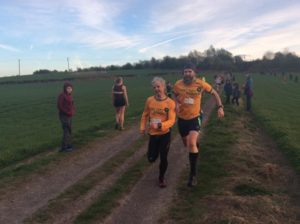 Thou shalt not pass – Oh yes I will