Race date: Saturday & Sunday 21 & 22 July 2018
Race report by Stuart Jones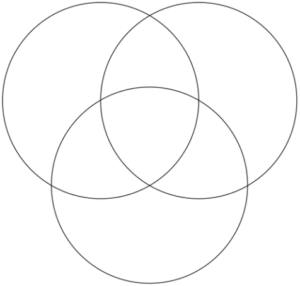 TR24 is perfect for all those people who sit at the intersection of this Venn Diagram: 'Like Camping', 'Like 10k Trail Running' and 'Like Losing Sleep'.
I'm not so keen on two of the three, to be honest, and yet I would very happily sign up for this event again next year.
Because:
The atmosphere was uniquely supportive and celebratory; Stone Marathon Masters brought their cheerleading squad, one team ran in ponchos and used an inflatable cactus as a baton, and last-lap runners were joined over the finish line by family, friends and support teams,
The route was beautiful and challenging; at other times it is a three-day eventing course,
The facilities were amazing; an arena with portable shower trailers, hot food vendors and a red double-decker bus bar,
Head-torches are great, and running at 3am is surprisingly fun,
The camping is included in the price (which, if you do five laps, is less than £2.00 per mile),
You pick your team size – run solo, in pairs, teams up to five strong or teams of up to eight, single gender or mixed,
In 24 hours you can be pretty sure of running further than you have ever run before.
My Lap 3 started as the darkness really fell, and the head-torch was vital in trip hazard woods and open ridges atop wheat fields.
My Lap 4 started at 03:20 and it was properly dark! Long-sleeves proved unnecessary, but compression socks might have been a good idea. No wildlife observed (because I spot nothing anyway, and because of the continual line of runners).
Lap 5 was the point at which I stepped into the unknown in terms of distance. It took me well past a full marathon, and yet was my second-fastest lap.
On my last / fifth lap I was trying to calculate if I would be doing a sixth. Not sure if that was going to be 'able to' or 'having to' run a sixth. The cut-off for starting another lap is the 24 hour mark – those on course can complete the lap and the winner in each category is the team with most laps, so starting another might be worthwhile.
There were no official Striders teams taking part but plenty of us were there, and the Club flags flew proudly. One odd feature of the event is that few teams went by their Club name, and results do not show Club membership. Power of Ten will hate it. Top-placed teams included 'Eat cake, run, repeat', 'Chafing the Dream', 'Team Kebab', 'Scrambled Legs' and 'Larry' (which is only odd once you find out it was a pair).
The winning solo runner, Andrew Windle, completed 19 laps in 24 hours 10 minutes. In old-money that's 117 miles in a day!
Jude Bek, AKA 'Mighty Mouse', was winning solo female. She completed 17 laps / 170k in 24 hours 50 minutes.
'Village People', a mixed team of eight runners, completed 36 laps in 24 hours 56 minutes – an average lap of 41:34!
A couple of Striders did manage to 'podium'. Mark Gray (6 laps) and Jason Brannan (6 laps) were part of the 'Blades of Steel' team that took second place in the male team of five. (Just the 31 laps completed!)
Striders known to have also run:
Andrew Woffindin (Windass Pig Farm Joggers, 3 laps)
Gillian Burgon (Windass Pig Farm Ramblers, 5 laps)
Matthew Burgon (Windass Pig Farm Ramblers, 5 laps)
John Maples (Taylor's Running Army, 3 laps)
Jenny Jennings (Windass Pig Farm Ramblers, 4 laps)
Ridiculous, brilliant, tough, rewarding, unusual, organised and definitely tipping the balance towards 'want to do it again' as it was more fun than pain. Lesson for life here – we may experience discomfort or pain both during and after, but we willingly want to do it all again.
Teams featuring Striders:
| | | | | |
| --- | --- | --- | --- | --- |
| Team | Cat | Cat pos | Laps | Time |
| Blades of Steel | Male 3-5 | 2 | 31 | 23:56:06 |
| Windass Pig Farm Ramblers | Mixed 3-5 | 20 | 25 | 23:27:45 |
| Windass Pig Farm Sprinters | Mixed 3-5 | 27 | 24 | 23:51:08 |
| Windass Pig Farm Joggers | Mixed 3-5 | 40 | 23 | 24:22:36 |
| Taylor's Running Army | Mixed 6-8 | 169 | 21 | 24:38:48 |
Full results can be found here: https://www.continental-tyres.co.uk/car/company/contirunning