Report by Stuart Jones
Race Date: Sunday 30th September 2018
Six Striders set out on this large-scale city race, suffering various degrees of agony and ecstasy.
Is the journey from bliss to pain required to get that PB? Judge the facial expressions for yourself.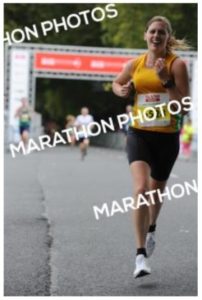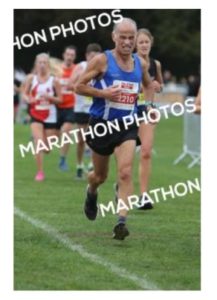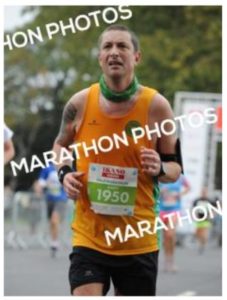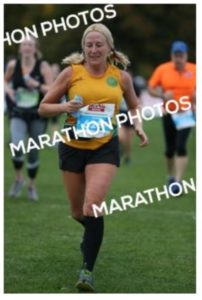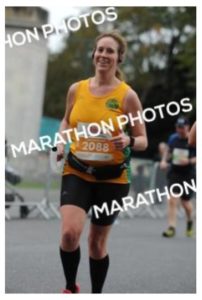 Ashleigh Barron was there for a PB, and she went under 1 hour 30 minutes for the first time (1:27).
Tud Jackson was after a 1 hour 30 something, which he comfortably managed (1:33).
I was running as marathon training, supposedly pacing myself for 1: 45 to 1: 50, and then Yorkshire marathon in a fortnight at 3:35. I should be delighted with 1 hour 38 minutes but I'm not – too fast at this stage and poor preparation, I fear.
Andy Telford was there for a PB, and he got it too, dropping from 2:20 (Leeds) to 2:03 (Nottingham)!
Dawn Jackson appears, like newbie Strider Jackie, to have been there to actually enjoy herself!
All in all, then, highly satisfying and successful.
Local Club, 'Notts Women Runners', were out and about in vast numbers, both as runners and as support. They staffed a number of cheering points around the course, with signs, pom-poms, sweets, music, hooters and clapping. On Castle Boulevard, at Mile 11, they were massed together, narrowing the roadway into a funnel. Journey, 'Don't Stop Believin'', was blasting out, and there is only one way to properly join in. Anyone who has ever been to ROAR (or my eldest's 21st birthday) will know what happened next…
I peeled off my vest and twirled it over my head and sang along to the song. Do it with me now …
Strangers waiting, Up and down the boulevard
Their shadows searching in the night
Streetlights, people
Living just to find emotion, Hiding somewhere in the night
Don't stop believin'
Hold on to the feelin'
Streetlights, people
Putting that sodden vest back on was not pleasant, and officially I cannot recommend this action to anyone as it runs the risk of disqualification and falling over. It was fun and I raised a cheer.
The results online are presented in the new-fangled big race style where you can find any result if you know name or number, but can't just get a list. Anyway they are here:
There were about 8,600 finishers from what I can work out.
Winner:
Chris Rainsford of Highgate Harriers 1:07:54
First woman:
Katherine Wood of Sale Harriers 1:17:34 (20th position overall)
The six striders results:
| | | | | |
| --- | --- | --- | --- | --- |
| C Pos | Name | C Time | G Time | Notes: |
| 125 | Ashleigh Barron | 01:27:09 | 01:27:16 | Gun and Chip PB |
| 359 | Tud Jackson | 01:33:35 | 01:33:54 | First Half on Power of Ten |
| 609 | Stuart Jones | 01:38:24 | 01:43:20 | Third Half in September 2018 |
| 3127 | Andy Telford | 02:03:48 | 02:16:09 | Gun and Chip PB |
| 3813 | Dawn Jackson | 02:11:14 | 02:19:56 | First Half in three years |
| 4731 | Jackie Mitchell | 02:22:43 | 02:40:05 | New Strider! Sheffield 10K last week in 58:07 |