Race Date: Wednesday 17th April 2019
Race Report by: Stuart Carrack
Wednesday 17th April saw the staging of the inaugural Higham Hurtle, organised by Barnsley Harriers. Our man on the spot, Stuart Carrack, was there to report back for us:
"The Higham Hurtle – what a delightful 5 mile race in a great setting. The other half has just taken up running and she just loves running on trails therefore when I saw this advertised I thought, hey – date night. I pitched the idea and she jumped at the chance (clearly my conversational skills over a nice romantic meal require some improvements if this is her preferred option).
The route starts with a very fast downhill section under the M1 and on into the woods. A few farmers fields later and then hills and hills and hills and more hills. The race finishes with a lap of the playing field you started next too for a chance to make up some ground on other runners. It's a great little race and well organised by Barnsley Harriers, defo one to add to the midweek race list for next year.
As for me, I've got another date out of it……The Handsworth Hobble."
Race winner was Alan Ford of Barnsley Harriers in a time of 29:49 and first lady was Christina Laking of Barnsley AC in 34:59. Five Striders can say that they were at the start of something special in the hills above Higham, their results are below and full results can be found here. Well done all!
| | | | |
| --- | --- | --- | --- |
| Pos | Name | Category | Time |
| 4 | Stuart Carrack | MSEN | 32:09 |
| 17 | Paul Stuart | M50 | 35:56 |
| 82 | Bob Grocutt | M50 | 46:27 |
| 102 | Simon Gleadhall | M50 | 50:21 |
| 124 | Dawn Jackson | V50 | 53:37 |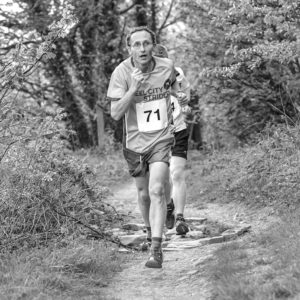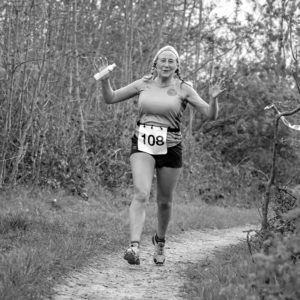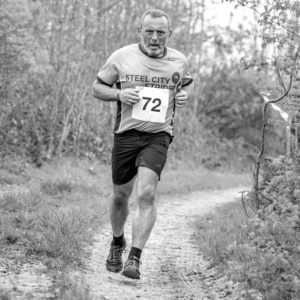 A selection of Striders photographed at the Higham Hurtle by the very talented Steve Frith