The start of the Stride for Sheffield challenge saw a bumper 33 activities completed on the first day with some absolutely sterling efforts. The furthest was Strider's own Amy Earnshaw who managed a bumper 49 miles on her bike.
In total in a combination of running, walking and cycling an amazing 288.4 miles was covered in the first day that. More than enough to get over the channel into France, making it as far as the small town of Étaples.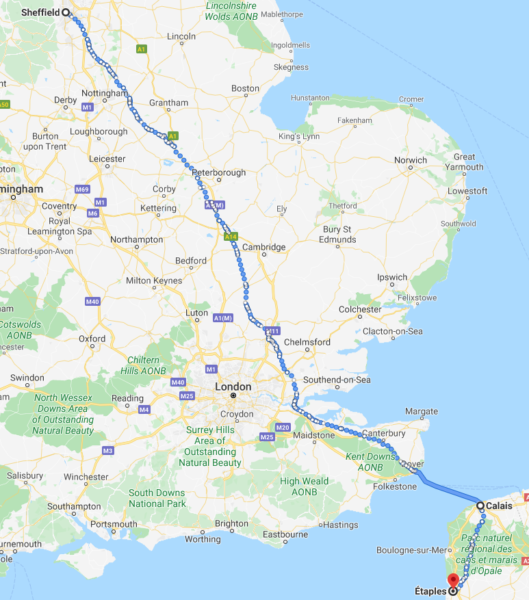 A big thank you to everyone who has taken part so far, don't forget to include #StrideforSheffield when posting your activities on social media, and look out for the T-Shirt orders which will be launching soon.