Race Date: Thursday 4th August 2022
The Butcher's Dog Leg is a 4.5 mile race starting on a quiet country lane and then turning into fields and established footpaths around the small village of Braithwell in South Yorkshire. A total of 61 runners took part this year.
The race was won by Luke Davies of Maltby RC in 23.10.
Just the one Strider took part in the race, Sarah Allcard, completing in a time of 28:12. 9th overall and the first female over the line!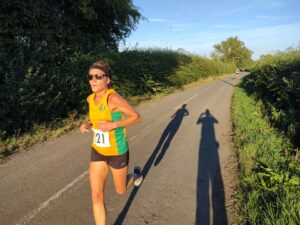 Full results here.