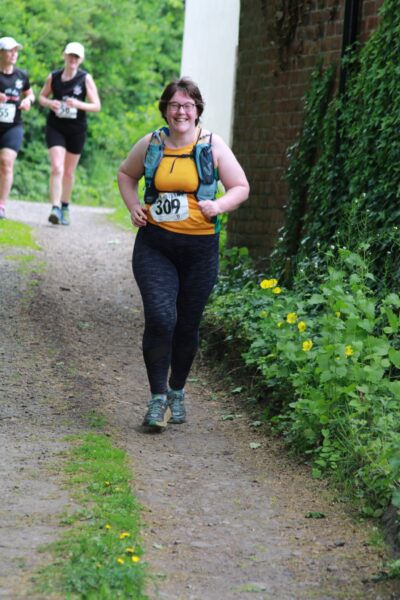 Race date: Sunday, 15 May 2022
The Durham Trail 10-miler is a convoluted out-and-back course with 1280ft of climbing, mostly following the course of the Wear south-east of Durham itself.
Steve Rankin (Sunderland Harriers & AC) was first home, in 1:08:59. First woman was Charmaine Horsfall (unattached) in 1:19:39. 255 runners finished.
Striders result