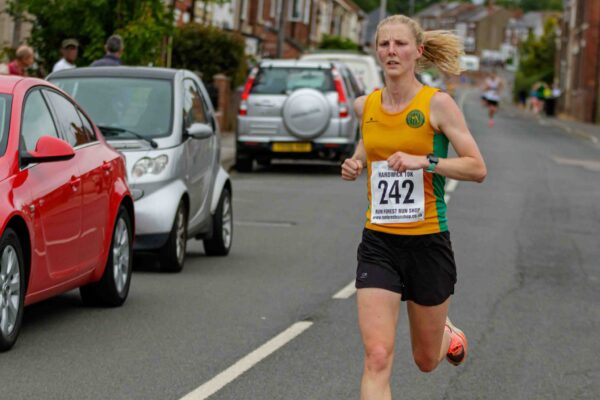 Race date: 21 July 2022
The Hardwick 10k is a not-flat-but-quite-fast out and back course, with the turning point at the top of a horrible steep climb at Hardwick Hall itself.
The race was won by Samuel Moakes (Sutton) in 31:33 and by Hayley Gill (Matlock AC) in 40:27. 357 finished.
Striders results