Sunday 2nd October 2022
Race report by Dave Beech
Held on the same day as the London marathon, the Loch Ness marathon, the Chester marathon and various other events this gem of a race took place in Lincolnshire on a lovely autumnal day. The race started and finished in the grounds of Normanby Hall – a few miles north of Scunthorpe – and the route was along the almost traffic-free, undulating lanes of the surrounding Lincolnshire countryside. It was well organised with plenty of marshals and water station en route. Parking near to the start/finish area was easy and plentiful and at the end of the race all finishers received medal and a cake. A nice low key race with around 250 competitors.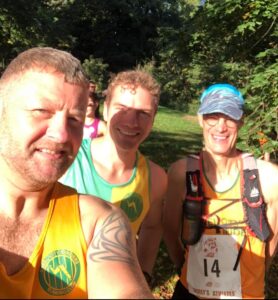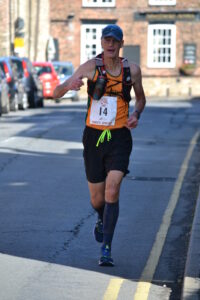 There were only three Striders in the race and we teamed up on the start line but quickly spread out as the race progressed. Will powering ahead of me and Phil.
The first male in the race was Stephen Geraghty (SADRC) in a time of 1:13:19.  The first female was Tina Spilling (HRRC) with a time of 1:32:51.