Race Date: Saturday March 5th 2022
Race Report by Stuart Jones
From now on you can keep your parkrun tourism and your running races in towns or cities where your kids go to Uni. From now on, now I've discovered them, I'm racing in 'Global Geoparks'.
Just listen to some of their names:
The Cliffs of Fundy in Canada, the deep-cut mountains of Guangwushan-Nuoshuihe in China, the Bergstraße-Odenwald in Germany, Mt. Apoi in Japan and Gorongoro Lengai conservation area in Tanzania. I chose Stanhope in the North Pennines AONB / Global Geopark for my first; easier to get to than any of the others to be honest.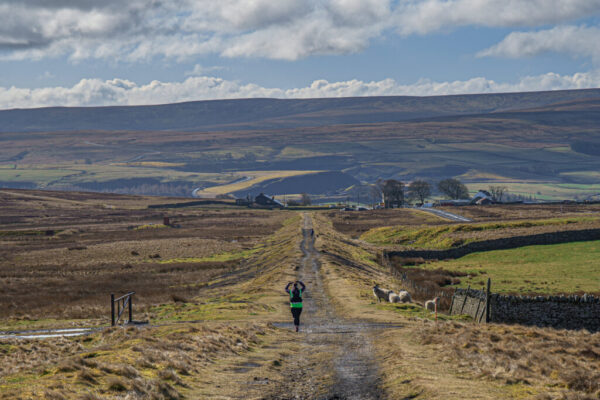 UNESCO tells the world that Geoparks are 'unified geographical areas where sites and landscapes of international geological significance are managed with a holistic concept of protection, education and sustainable development'. In other words, they are both beautiful and special, and being well looked after.
Stanhope is in Upper Weardale. It's midway between two other places you probably haven't heard of either; Eastgate and Frosterley. If you're starting to picture wide-open spaces, miles of moorland, grouse and pheasant shooting landscapes, mining, quarrying, steam railways, castles and an accent mistaken for Geordie then you'd be about right.
These off-road races are notoriously inaccurate in distance – this 10k was 11.3k, but you don't care when the views are so spectacular. It was shooting moors (out of season thankfully) all the way up, and the stunning Stanhope Dene all the way down following the Burn. I have never had negative splits like this before; going up at slower than 12 minute mile pace and coming down at faster than 7 minutes per mile!
All finishers got a mug, and a choice of vegetable or vegan broth with a bun / bap / bread roll / barm cake / stottie / cob. Mine will be added to the collection at school. (I say 'collection' but they keep going missing – are my race trophies being stolen and sold on e-bay?)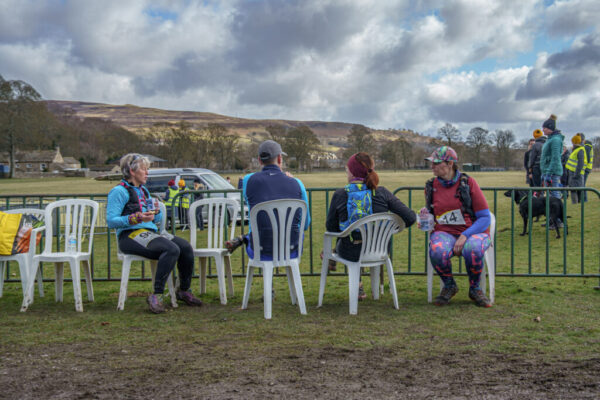 Race results online here, in full, but highlights include:
First finisher in the 10k was David Best, of Blaydon Harriers, in 0:53:41
First female in the 10k was Anna Martin, Unattached, in 1:03:33
And I finished in 16th place overall, in a field of 100 finishers, in a time of 1 hour 7 minutes and 44 seconds, the slowest time I have ever recorded for a '10k' race. I was first Male V60 (for which there is only personal pride and bragging rights). Loved it.
Striders Results
| | | | | |
| --- | --- | --- | --- | --- |
| P | Name | Cat | Cat P | Time |
| 16 | Stuart Jones | MV60 | 1 | 01:07:44 |
Full results are available on the webscorer website.