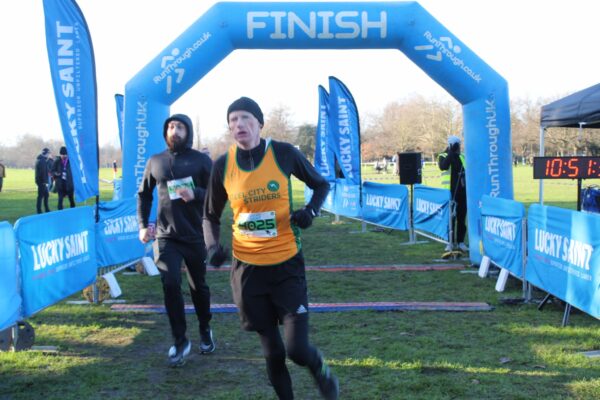 Report By: Jonathan Bickley
Race Date: Sunday 9th January 2022
For my first race of 2022 I went to London for one of Run Through's regular events in Victoria Park with a concurrent 5k, 10k and half marathon. This was one of my old stomping grounds when I lived in Hackney and many a day I used to go for a trot round the park.
In previous 10k's I had never managed a chip time below 45 minutes and I was determined to try to squeeze out that extra bit of effort and get a PB. The conditions and course seemed ideal. The day was fresh and sunny, with three laps ahead around the flat paths of the park.
It was a fairly small field (261 finishers) and maybe I could have positioned myself a bit nearer the start line. I checked my time at the first km marker and got a boost when I saw I would get a PB if I could just maintain that pace. The encouragement of the marshalls was a great help, and by the last km I just focussed on how angry I would be with myself if I missed my goal knowing I could have pulled out some more stops.
I was happy with my finish time, and my right hamstring held out (never the same since I did it in a couple of years back).
First male: Nicholas Sharp (unattached) 34:41
First female: Kerstin Sung (unattached) 39:21