Race Date: Saturday 11th November 2023
This is a very low key event from Biggin. The route is advertised as 25 miles but comes in at almost 26 miles with around 2500 feet of climb.The six dales are Biggin dale, Wolfscote dale, Bereford dale, Lathkill dale, Bradford dale and Long dale.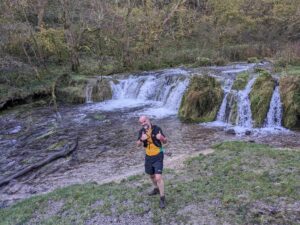 It is a great route that passes through Monyash so anyone who wants to run it as a day out could start from there as it's the nearest point to Sheffield. I have the GPX file if you want a copy.
On the day there were around 200 walkers and runners, with a staggered timed start. Walkers away from 8am with runners from 8.45am. The weather was stunning, the weather gods were certainly looking down on us with a crisp, clear, blue sky day, all day. It was obvious from the terrain that this had not been the case in recent days as many of the paths had become rivers.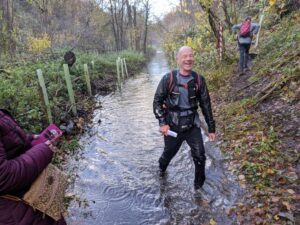 This, however, did not detract from a wonderful day out. For a measly £11 we got a 26 mile event with aid stations at Hartington, Monyash and Middleton followed by a meal back at the village hall in Biggin and a certificate of completion.
As it's a challenge event and not a race as such, there are no winners, just completers. Ben Heller and I ran the event together and we completed in 5.36.24. I can't recommend these LDWA events enough if you fancy a challenging but relaxed day out with no time pressure and just the goal of completing.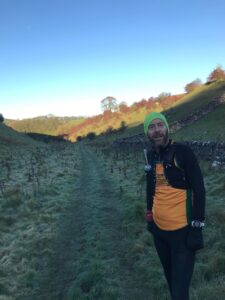 Join the LDWA here: https://ldwa.org.uk/