Race Date: Sunday 18th June 2023
 The Lisi Trail Marathon is part of the Lisi Trail Festival which took place in Tbilisi, Georgia and included races from 7km (fun run) up to 100k.
Alan Evans joins the Tuesday morning Striders' Millhouses run when he is in Sheffield and he let us know that he was running in his first race for 2 years – the Lisi trail marathon in Georgia.
Although billed as a marathon the strava shows it as 43.41km with 2,225m of ascent!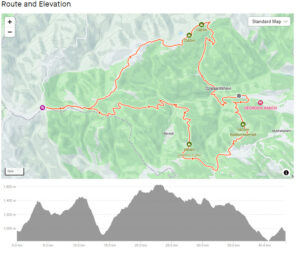 Alan's one word to describe this race was 'brutal', with very warm weather conditions at the start, followed by rain later on.  The runners were rewarded with some awesome views of the mountains and landscape around Tbilisi and it's clear from the results that Alan did an amazing job of finishing this race in 6:48:08, first M55-59 and ahead of a few younger competitors.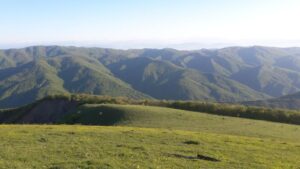 First lady was Nataliya Mamaeva in 6:03:02 and first man was Denis Rodikov in 4:59:11.  Only 31 out of 48 starters successfully completed this race.
Full results here.
Alan will be back in the UK to run the Pennine Trail Marathon at the end of August- are any other Striders' in this?