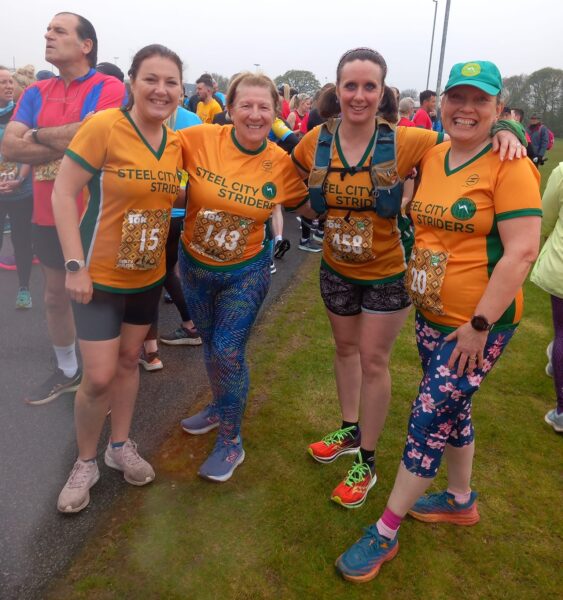 Race date: 23 April 2023
Race report by Cara Hanson
At the beginning of year my running was going really well, I'd completed my first 3 ultras last year and had plans for another 3 ultras this year. Then in February I found myself with a bad case of plantar fasciitis, only to be told by a physio it was heel bursitis but then told by a podiatrist it is in fact plantar fasciitis, whatever it is, I've had to scrap any ultra training and keep running to a minimum and slow. I've not run more than 10k in more than a month and have the odd week or two of no running at all, luckily, I've kept my fitness with pain-free cycling.
I was in no position to enter a race and really wouldn't recommend racing whilst injured but this was different, it was a trip to the zoo with fellow strider and good friend Jemma and her Mum. The race entry included entry into the park afterwards and I could add on spectator passes for the kids which also included entry into the park. I knew the kids would have no desire to watch me run "It's boring", so they came down with my Mum after the race for a family trip to the zoo.
Race registration was in the Hub and was pretty straight forward and quick, with plenty of toilets and cafes. I was looking forward to doing a 10k without the pressure of going for a time (those who know me well know I hate 10ks), I was going to run with Jemma and her Mum and enjoy it.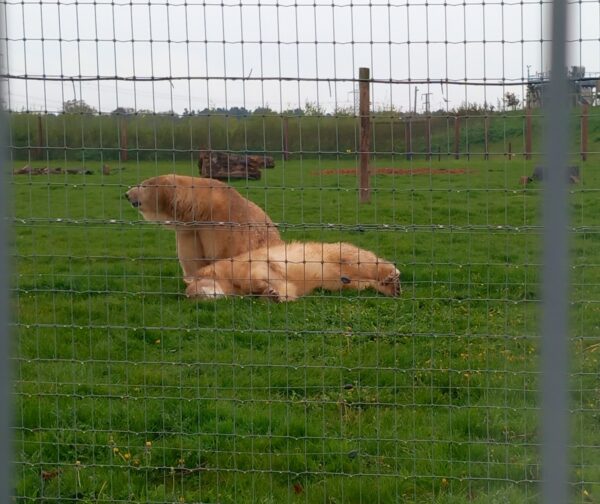 After a quick selfie with fellow Striders Julie and Lesley we were off, the first couple of km were run round the carpark then we were in the park on a mix of gravel, grass and tarmac all very flat. It was quite exciting looking out for different animals but it seemed a lot of them were still in bed, only the Polar bears, Lions, Painted dogs, Ostriches, Meerkats and Monkeys made it up on time. The race was chatty and went by quite fast, most of the last km was back in the carpark with lots of cheers from the spectators, I did feel a bit of a fraud getting cheered on but it made the finish quite exciting. We went through the finish line where we were given a medal and a cup cake.
I really would recommend this race, purely for the entry into the park, it's not every day you run past polar bears.
The race was won by Stuart Spencer (Fitmums and Friends) in 33:33 and by Venika Moverly (unattached) in 38:58. 1048 finished.
| | | | | | |
| --- | --- | --- | --- | --- | --- |
| P | Name | Time | Cat | Cat P | Gen P |
| 81 | Matt Broadhead | 00:46:39 | M45-49 | 6 | 70 |
| 304 | Ruth Thomas | 00:56:51 | F40-44 | 18 | 96 |
| 325 | Elin Reeves | 00:57:29 | F40-44 | 19 | 110 |
| 664 | Cara Hanson | 01:06:33 | F40-44 | 55 | 348 |
| 667 | Jemma Anderson | 01:06:35 | F35-39 | 78 | 351 |
| 962 | Lesley Brosnan | 01:22:08 | F65-69 | 7 | 578 |
| 983 | Julie Armstrong | 01:25:53 | F50-54 | 58 | 596 |
Full results: https://results.racetimingsolutions.co.uk/results.aspx?CId=16269&RId=1597