STRIDERS 10K – AUGUST 2020
Hope you have been keeping fit and healthy in the lockdown. Its now time to put any fitness to the test! Steel City Striders are pleased to announce a new virtual event for 2020 – The Striders 10K
Who can enter?
This is a free race open to members of the running club
What is the Course and when do I run?
You need to run the usual Striders 10k route at Ladybower as fast as you can
Start by the fence below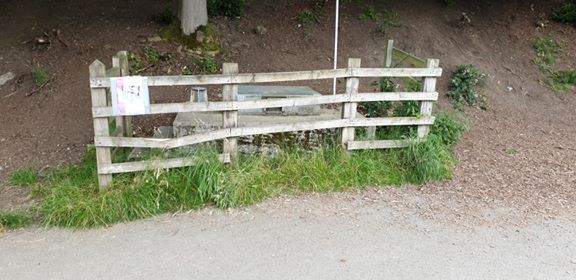 After 5k you cross a bridge – at the end of the bridge there is a gate – turnback here (DO NOT TOUCH IT!)
Strava Route link:
https://www.strava.com/activities/3797453736
You can run as many times as you want in August. First run can only be on or after 3rd August 2020. Last run must be on 31st August. 2020
Where do I submit by Race Time?
Enter name, date and time on the google form. Link below:
https://docs.google.com/forms/d/e/1FAIpQLSfYxqALemwKJec7ORj5rhN2RX5Jx7Mj81P9SfCBIQxsRna0Bw/viewform?usp=pp_url
Race referee Richard Pegg will spot check the entries against Strava (although you don't have to use Strava to participate in the race). Otherwise it relies on honesty.
Each week the race placings will be posted on the web site and Facebook.
Are there any prizes?
We will provide medals for first and second place (with a Voucher for first) in the following categories:
Senior Men and Women
Over 40 Men and Women
Over 50 Men and Women
Over 60 Men and Women
Over 70 Men and Women
Anything else I need to know?
A few main things:
If running in a group keep to a maximum of 6
If running solo, then let someone know so if anything bad happens then they know where you are
When travelling to the start remember some cash for the car park or park safely in the layby.
It's a timed run in a public area so please be courteous to other users of the path
Have Fun!
Any questions contact Richard Pegg via the contact form or on Facebook etc.
Good Luck!